David Partida Montoya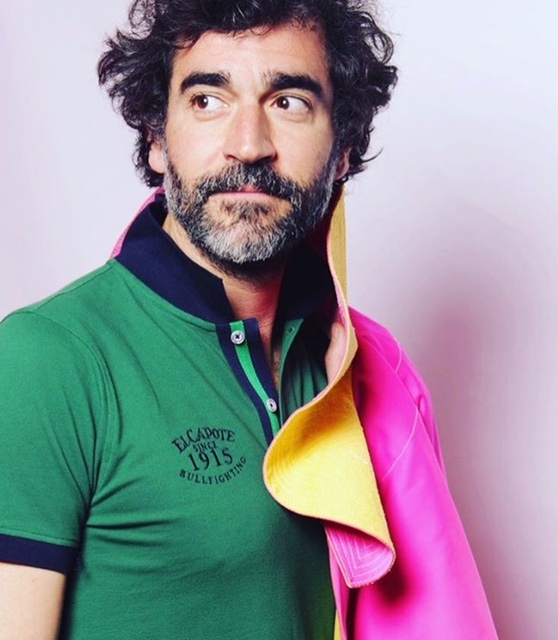 The international artist with Basque roots David Partida Montoya lives and works in Barcelona and Berlin. He is a life-affirming all-rounder, whose passion, in addition to painting also belongs to music. In his latest works he treats icons of our time in pop-art style. Expressive with a touch of eccentricity, Montoya interpreted in his free-living compositions icons of our time, with which he identifies deeply in his heart. The pictures radiate a sensual beauty and are characterized by his universal talent.
David Partida Montoya was born in 1975 in the Basque Country. He studied art history at the Basque State University and attended the School of Arts and Crafts. There he learns the techniques of engraving, photography, drawing, painting and sculpture. In the early 1990s he began to exhibit his first works. Today he combines music and painting, his two great passions.
EXHIBITIONS
2018 –  soloshow gallery ursula stross
2017 – SCOPE Miami Art Show2014- mercedes galllery, Barcelona
2012 – Eurostars Hotel. Berlin Luxusklasse. GERMANY
2011 –Fliegengalerie. Berlin. GERMANY
2010 – Iradier Galerie 9. Vitoria. SPAIN
2009 – Sagen Sie Farbe und Kunst Konsthallen. Göteborg. SWEDEN
2008 –Caja Vital Kutxa Stiftungsraum. Vitoria. SPAIN
2008 – Galleri Skandinavien. Göteborg. SWEDEN
2008 – Galerie (st)ART. Antwerpen. BELGIUM
2007 – Kunst und Håndverk Messen. Lillestrøm. NORWAY
2007 – a r t n o r d i c kunstformidling. Halden. NORWAY
2007 – Erschwingliche Kunstmesse Westergasfabriek. Amsterdam. HOLLAND
2007 – Fredrikstens Fästning. Halden. NORWAY
2007 – Galleri Skandinavien. Göteborg. SWEDEN
2007 – Termes Montbrió Hotel. Montbrió del Camp. Tarragona. SPAIN
2007 – Galleri Miva. Malmö. SWEDEN
2007 – Kulturzentrum Tomás y Valiente. Stadtverwaltung Fuenlabrada.Madrid. SPAIN
2006 – Ikonoplastisch. Galerie PC 177. Barcelona. SPAIN
2006 – Galleri Skandinavien. Göteborg. SWEDEN
2006 – Kosmonauten. Galerie PC 177. Barcelona. SPAIN
2006 – Eurostars Barverá Park Hotel. Barverá del Vallés. Barcelona. SPAIN
2005 –Kulturzentrum Tomás y Valiente. Stadtverwaltung Fuenlabrada.Madrid. SPAIN