ibiza art project – art saves the sea 

area for sculpture park (open-air gallery Jesus, Ibiza)


open air gallery Jésus
cami de can llátzer 07849
Balearic island, Spain Location (grey pointer):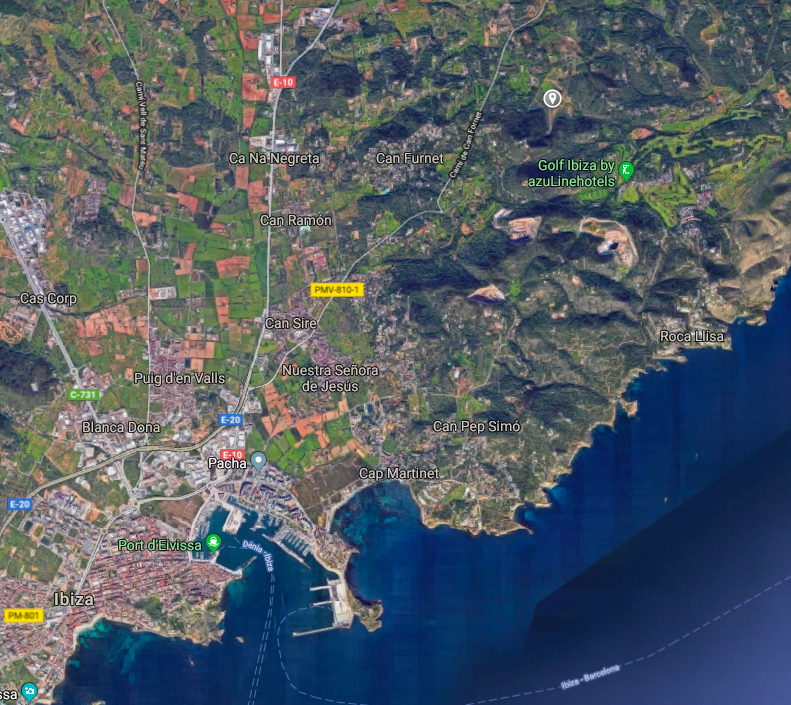 Gallery Ursula Stross proudly presents an art and environmental project "Art Saves the Sea" which is dedicated to raising the awareness of the plastic waste issue in the marine ecosystema sculpture park will be installed  on  the 2 hectares land of Ibiza island  and at the first opening will take place on the  the 26th of September 2020.
Sculpturepark Openair Gallery
Emerging artists are invited to create monumental sculptures which mirror the plastic waste issue and we provide them with an international platform  to sell their artworks. In support of the exhibition we are also organising related to the topic events such as ecology conference, art workshops for local communities, film screenings, art residency program for participating artists, live concerts, eco markets. A part of the revenue made from the festival will be donated to Greenpeace and Plastic bank.
Festival
The area represents a perfectly appropriate spot and festival place for hosting an open air gallery with primarily monumental sculptures for exhibition. Various international contemporary artists from all over the world  are invited to present their modern, kinetic, media and interactive sculptures with the concept of raising the awareness of the poor ecological situation in seas due to the plastic waste.
Therefore, invited artists are asked to reflect on this issue in their sculptures. 
Art collectors and guests are invited to the preview opening on the 26th of September at 5 p.m. to observe an exclusive selection of sculptures for purchase and get in touch with artists, representatives of ecological non-profit organisations.
Visitors will  visit the sculpture park join the festival and enjoy the vibrant atmosphere, communication through art workshops, plastic-free environment, green products, live performances, communication with artists, environmentalists who educate on sustainability. Spain as well as another 193 countries signed the United Nations declaration against plastic. The goal of the project is to support the decision of the local government to reduce the usage of plastic wares. The World Economic Forum has shown that 32% of 78 millions tons of plastic packaging end up in the oceans every year. In particular, this amount corresponds to one truck of plastic thrown into the sea every minute. Two times a year in May and September a new exhibition with a new sculpture selection will be displayed. The idea is to start a movement of spreading the information on the subject matter internationally as well as influence local communities of Ibiza and the Balearic islands to live in plastic-free environment.
The Ursula Stross open air gallery in Ibiza will thus be a platform for international cooperation in the field of modern art and create a synergy between art and ecology in collaboration with various non-profit organisations to encourage and support conservation of the sea, in this case and in particular the Mediterranean Sea of the Balearic Islands. 
Artists are invited to send their portfolios to join the project "art saves the sea" via email: ibizaartproject@gmail.com before the 29th of February 2020, 23:59 (CET)
The participation of artists includes the following services:
– exhibition space dedicated to the artist's works
– sale of sculptures on general gallery conditions
– assisting with customs formalities, international shipping and local transport
– accommodation and flight tickets according to individual contracts
– press release
– assistance in installation and deinstallation of works
– conference with artist talks
 follow us on instagram: @art_save_the_sea